Robert Haagsma
When I was given an album by an older sister when I was in my early teens – the 'Blue' double album by The Beatles – I had obviously no idea what kind of impact that gift would have on my life. That record, plus a handful of singles, turned me into a life long music lover, record collector and audiophile.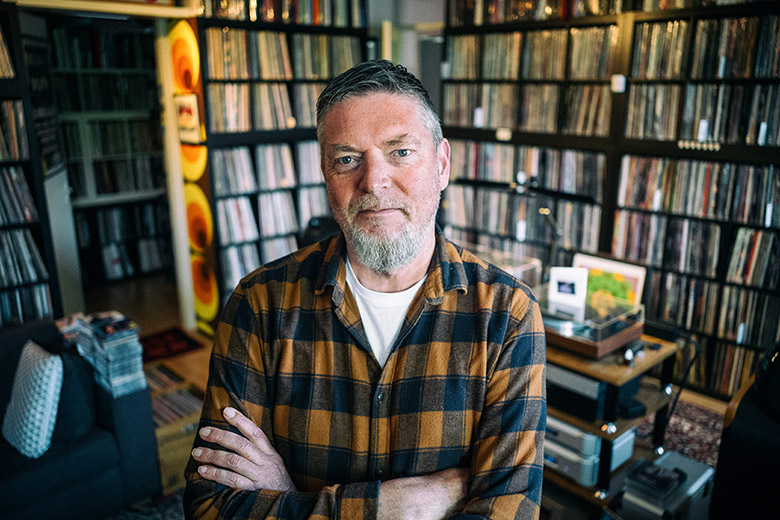 It took a while to find my way into music professionally. Growing up in a rather strict environment where pop and rock were often seen as the devil's music didn't help matters. It made me even more determined to find my way in this world that seemed so much more exciting than the one that I grew up in.
I worked for a record company for a while, but soon enough I realized that I enjoyed writing about music even more. I began working for fanzines – remember these? – with my earliest pieces printed in glorious black and white. In just a few years I managed to become a fulltime freelance journalist and have been living that dream now for over 30 years.
As of now I've published 15 books, contributed to various music encyclopedia, and have written over a hundred liner notes for reissues and compilation albums. I also had my interviews and reviews published in national and international magazines like Aardschok (NL), Aloha (NL), Revolver (NL), Lust Fore Life (NL), VARA Gids (NL), Ugly Things (US) and Record Collector (UK). I was also the music journalist for a national newspaper for about 10 years. And moving with the times an increasing number of articles found their way to online publications.
Over the years I've interviewed members of The Beatles, Queen, AC/DC, The Kinks, KISS, ELO, The Rolling Stones, The Who, U2, Guns N' Roses, Foo Fighters, Pink Floyd, Led Zeppelin, The Temptations, Black Sabbath, Eagles, Deep Purple, Genesis, Oasis, Metallica, Iron Maiden, Santana, The Police and artists like Sir Tom Jones, Janis Ian, Paul Simon, Kate Bush, and Jack White.
It was always about the artists and their work – the concerts, the albums, the songs. The mission was to introduce new music to the readers or to put classic records in a proper historic perspective. It is still the best job in the world. And as long as I have a functioning pair of ears and I'm able to lift a finger I will continue to write about the music that means so much to me and had such an amazing impact on my life.
Robert Haagsma